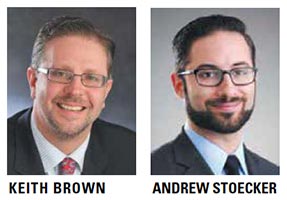 06 Feb

Stoecker: State pins energy future on offshore turbines

The State of New York and Deepwater Wind continue to move forward with the development of a 15 turbine wind farm off Long Island's south fork, the second such one in the United States. It's a project that could pay big dividends for our region and the state.

The project comes as part of Gov. Andrew Cuomo's goal of having New York produce 50 percent of its energy from renewables by 2030.

Under the state's Public Service Law, the New York State Energy Research and Development Authority ("NYSERDA") generated an Offshore Wind Master Plan aimed at producing 2,400 MW of wind energy. To that end, as of January 2017, NYSERDA, the U.S. Bureau of Ocean Energy Management and the Long Island Power Authority contracted with Deepwater Wind to construct the south fork wind farm.