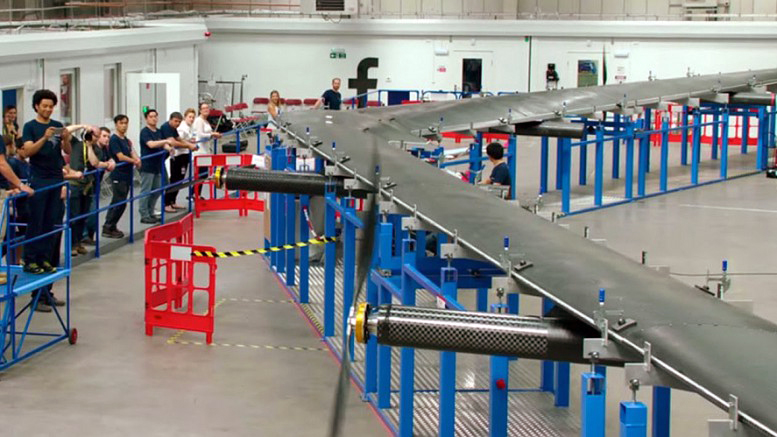 23 Oct

Drone Firm To Invest $50M+ At Calverton

Facebook's unmanned communication craft is set for testing. In Calverton, maybe?

Calverton's enterprise zone is near a deal with a Brooklyn aeronautical startup that plans to build giant, solar-powered aircraft that would fly high above commercial jet traffic and beam laser-powered communication signals to earth.

The firm, Luminati Aerospace, has acquired the land and buildings of a skydiving school at the former Grumman test site and is set to invest $50 million and employ 40 to 50 people, according to Riverhead Supervisor Sean Walter.

And that's Phase 1.

"This is probably the biggest business deal on Long Island in the last 20 years," Walter told Innovate LI, "and it has the potential to bring the aerospace industry back to Long Island in ways we haven't seen since Grumman's heyday."

Not much is known publicly about Luminati, which was incorporated in Delaware in April and registered as a New York limited liability company in July. It has since registered a French-made gyro-copter here, the first of its kind in the United States.

Otherwise, the firm has a one-page website up, where a graphic shows aircraft orbiting a planet but offers no contact or other information. The company's attorneys did not immediately respond to an Innovate LI request for additional information.

Walter said he had signed a nondisclosure agreement and was unable to name Luminati's financial backers. The company's plans, however, are strikingly similar to those announced last year by Facebook, which hopes to bring Internet service to the Third World using unmanned, solar-powered craft that fly between 60,000 and 90,000 feet for as long as three months. The firm also plans to use satellites to beam communication signals to parts of Africa.

Representatives from Luminati are due at a town meeting on Thursday to further outline their plans, which include erecting a larger facility on the 16-acre skydiving school site. Luminati has also agreed to repave the runway and cover the cost of future maintenance. The firm has requested a 10-year operating agreement with the town, with two 10-year extensions, the supervisor said.

Read more here.