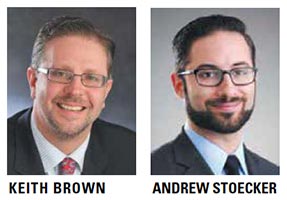 01 Apr

Brown: Retail vacancies offer opportunities for developers

Not a month goes by without some pundit forecasting the doom of commerce centers due to the "retail apocalypse." Recently, Sears announced plans to declare bankruptcy after years of downsizing. With 6,400 closures in 2017 and another 3,600 in 2018, the future of Sears is grim for what was once a company which defined American consumerism.

The loss of high profile tenants is both a branding and an economic issue for landlords. Large department stores are referred to as "anchor tenants" as they act as a main draw for customers. As major tenants close, it becomes difficult for property owners to meet their financial obligations.

Despite projections, there are plenty of property owners who see the shifting landscape as an opportunity and are adapting in many creative ways.